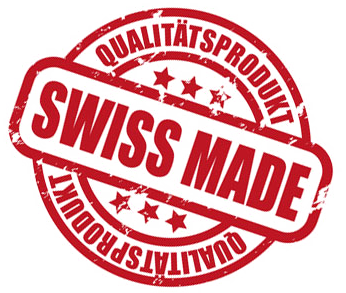 I came back to Geneva, Switzerland, 5 years ago after having rumbled across Europe, and working in Switzerland has thought me a lot on how to lead projects and do business. There are always many ways to do things but here are a few tips for doing business that are clearly more relevant  in Switzerland than anywhere else.
Plan. Be clear on what you want to achieve. Look at your competitors. Get the best ideas and the best way around to do it. Then start.
Focus on details. The tiny things make it look good.
Finish it before you deliver. WIP is not swiss mentality, just finish it right. A construction work is considered done when the final cleaning is done.
Make it on time. It is said that if you will be 5 minutes late at an appointment, you must call to excuse. Delivering projects is similar, either be on time, or inform as soon as possible and reschedule.
Make it simple. 
Make it for long. Durability.
I work in the digital industry, but I believe those tips are true in any sector or business. Trust is key for success in Switzerland and only serious and good work brings trust.
And you what are your experiences?
You have a project you want swiss made, get in touch with us details.ch and/or growdigital.solutions.
F.B